Focus on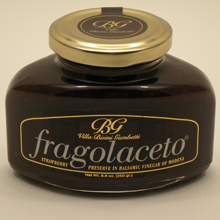 A delicious compote of strawberries and a mature balsamic vinegar of Modena without preservatives or artificial coloring.
[read all]

Salad Primavera
Clean and wash the vegetables. Dry and cut into small pieces and arrange in a bowl. Use the following ingredients to make a dressing...
[read all]

Modena, the birthplace of Enzo Ferrari, has a strong connection with sports cars for a long time. Dream cars like Ferrari and Maserati are built here and since the beginning of the twentieth century, Modena has been an important stage for car racing.
[read all]